Tim Gresback is a Moscow, Idaho attorney who concentrates on personal injury cases. Born in St. Paul, Minnesota, he is one of twelve children. Following his graduations from St. Olaf College in 1983, and the Washington, D.C., public interest Antioch School of Law in 1987, Tim clerked for Idaho Supreme Court Justice Stephen Bistline. He then served as a public defender in Kootenai County.
"TIM GRESBACK IS THE FIRST STATE BAR PRESIDENT FROM MOSCOW SINCE ABE GOFF IN 1941."

Idaho State Bar. "The Truth" The Green Light (Aug. 2015)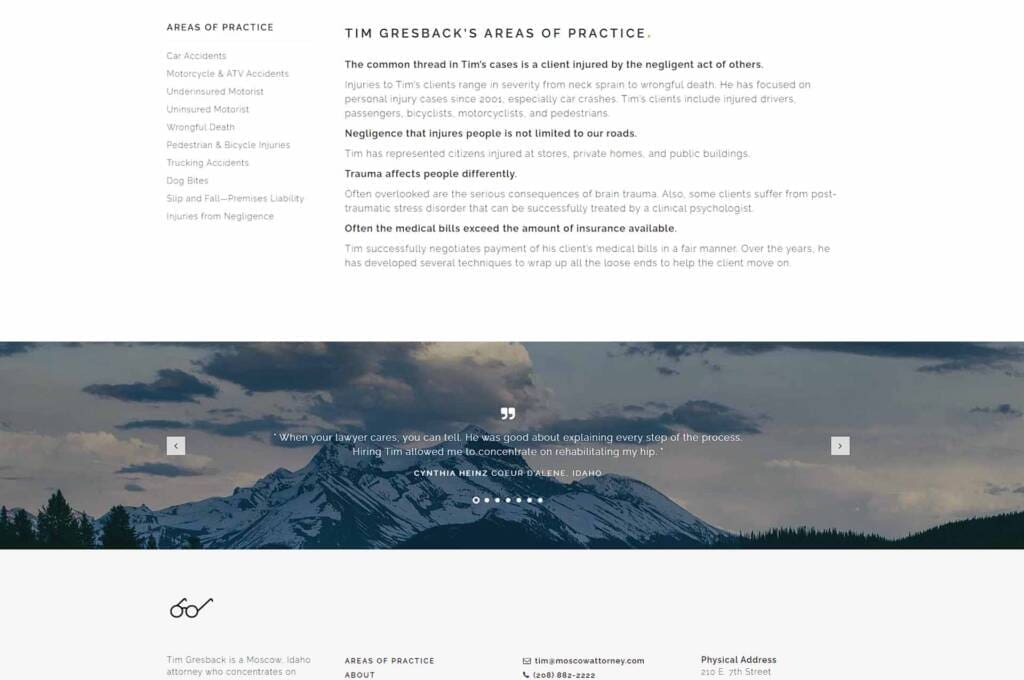 ---
Tim wanted to improve his digital brand. magmag created a digital presence that stands out. Nothing cookie cutter or basic. We created a site that's anything but ordinary. Everything from breathtaking imagery to customized content layouts helped elevate this website to the customized design Tim was looking for.
The new site also incorporated specific keywords providing the competitive edge needed to attract more and more clients.
---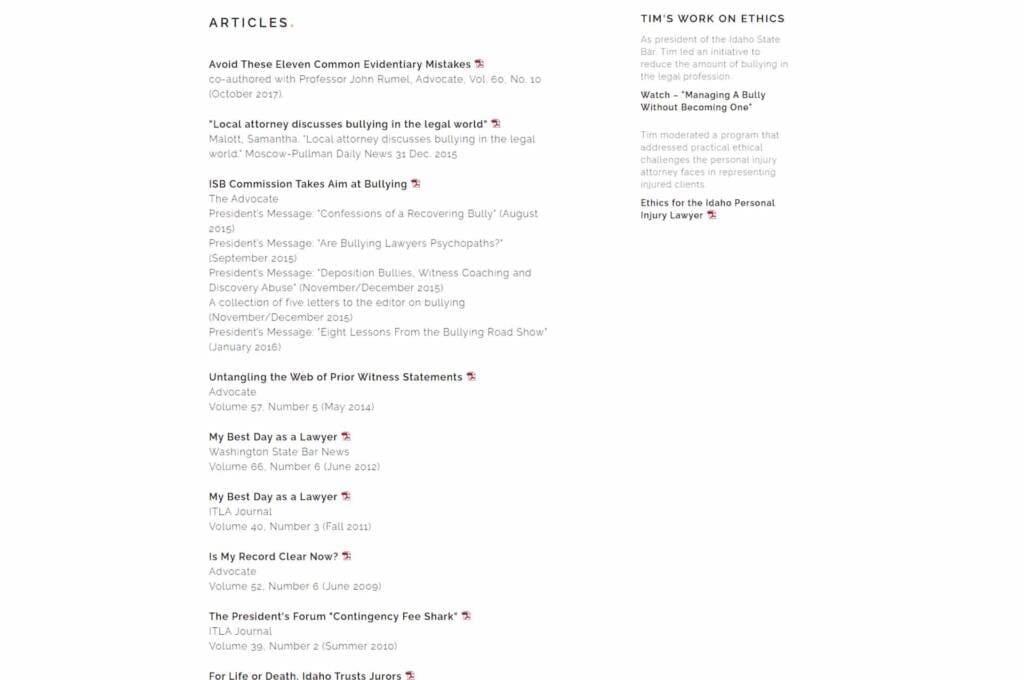 LET US HELP YOU ON YOUR NEXT PROJECT
Embrace the full potential of your brand with us, and unlock the path to optimal reach and promotional success for your business.