LOCAL, HIGH QUALITY & EXCELLENT SERVICE
Like many businesses Little Moose Prints was born from humble roots. They started their business in 300 square feet of borrowed shop space. Within six short months they bought their current 3,000 square foot commercial building in Troy, Idaho and have continued to grow. Their growth and success is due to our focus on customer service, high quality products and timely production.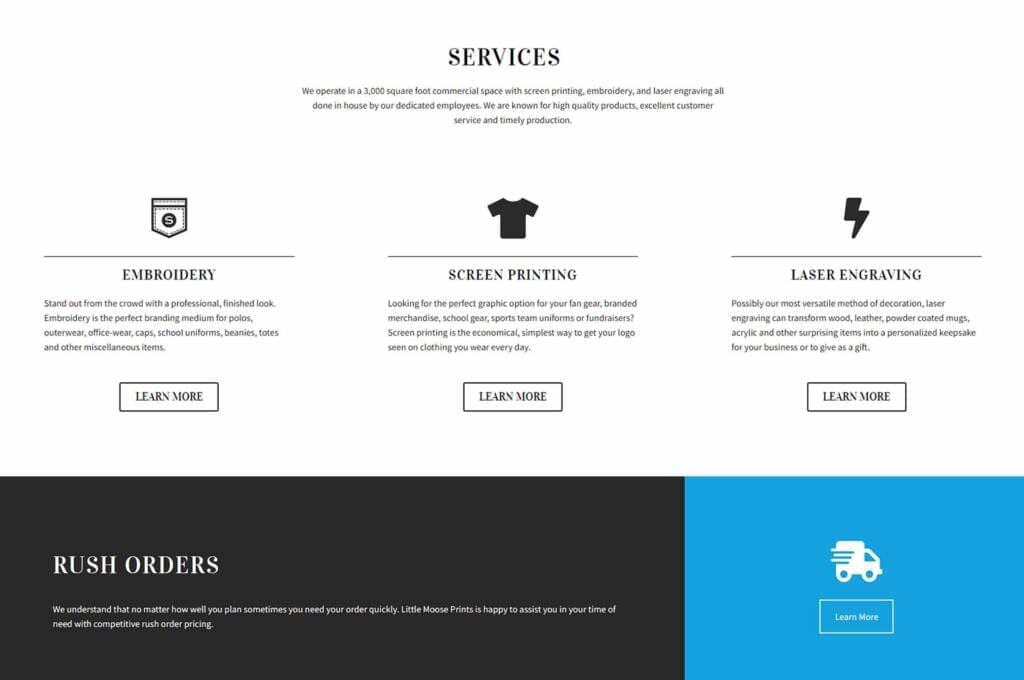 ---
When Little Moose Prints came to us for help, we worked diligently to develop a solution that would match the quality of their work. Working with the client, we created a website that not only improved the user journey but also led to more conversions and user interactions.
Our web design zeros in on what prospective customers need so they'll hit the "Start Your Project Now" button confidently every time. We focused on creating a product that funnels the user's focus on the UX journey we created, educating users on services and products.
---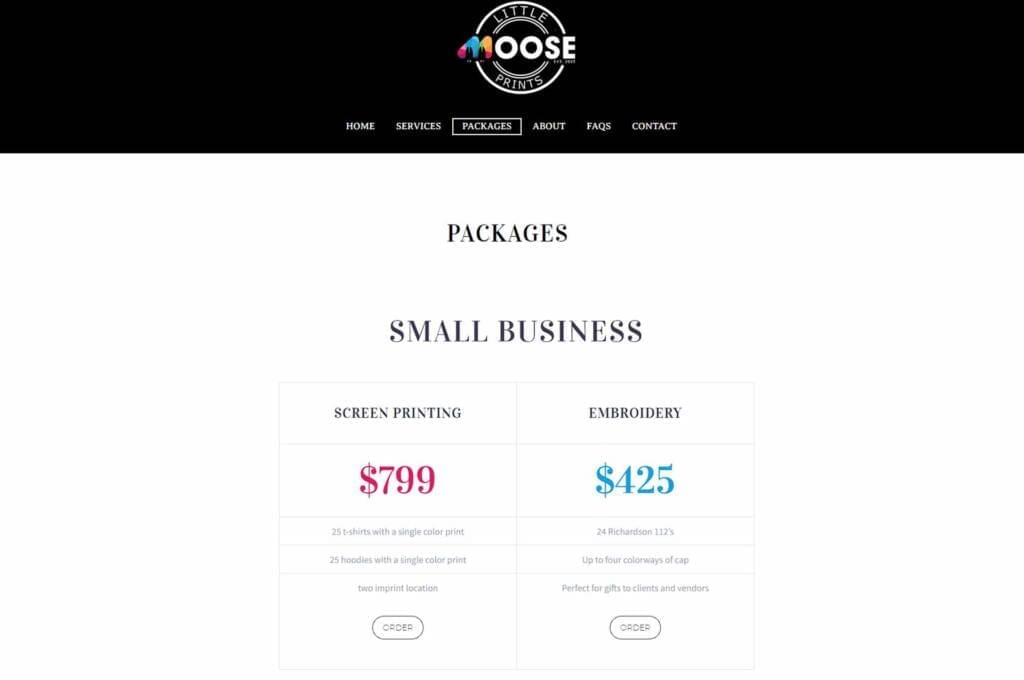 LET US HELP YOU ON YOUR NEXT PROJECT
Embrace the full potential of your brand with us, and unlock the path to optimal reach and promotional success for your business.