For over 40 years, McCall Eye Care has been a locally owned practice and has provided the highest quality eye care for people in the greater McCall area. Their friendly, knowledgeable staff and experienced optometrist pride themselves in exceeding their patients' expectations.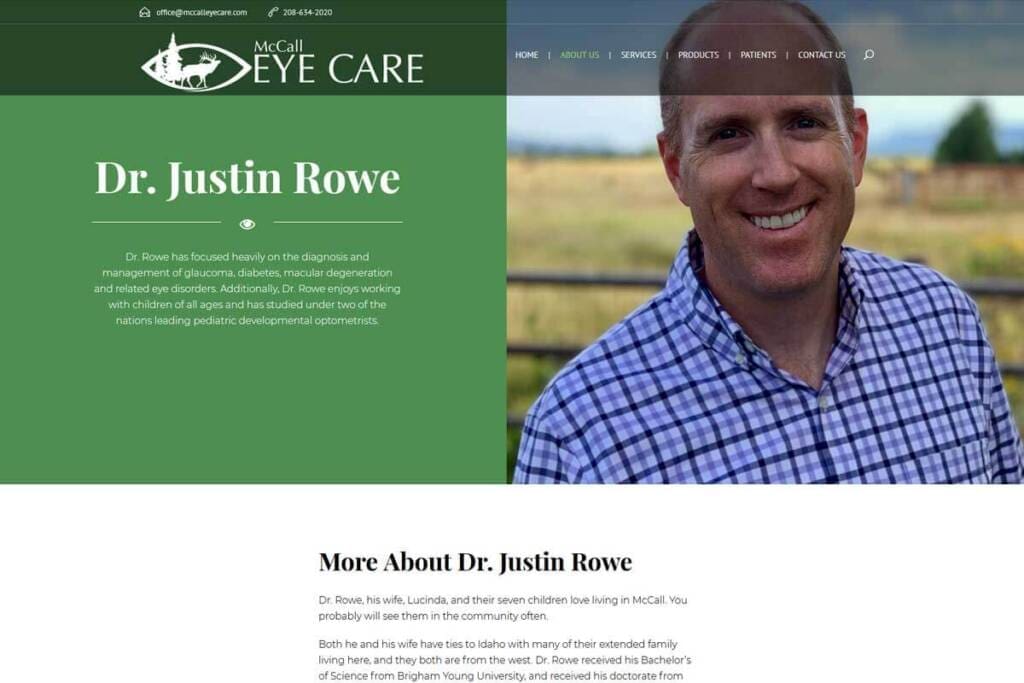 ---
Dr. Justin Rowe, in the process of acquiring McCall Eye Care, sought to revitalize the brand and position his office as the leading eye care provider in McCall, Idaho. Collaboratively, we undertook the task of rejuvenating the brand image and solidifying a robust online presence. Through our effective marketing strategy, we not only bolstered his business but also surpassed competitors in the market allowing him to become the only eye care provider in McCall. As a result, McCall Eye Care experienced remarkable growth, enabling them to open a new location while continuing to deliver exceptional eye care services to the McCall community.
---
LET US HELP YOU ON YOUR NEXT PROJECT
Embrace the full potential of your brand with us, and unlock the path to optimal reach and promotional success for your business.