Hayden Ross, PLLC is a locally owned, independent, full-service CPA firm located in Moscow, Idaho. Since 1938, the firm has served a diversity of business, individuals, not-for-profit organizations and governmental entities throughout northern Idaho and eastern Washington.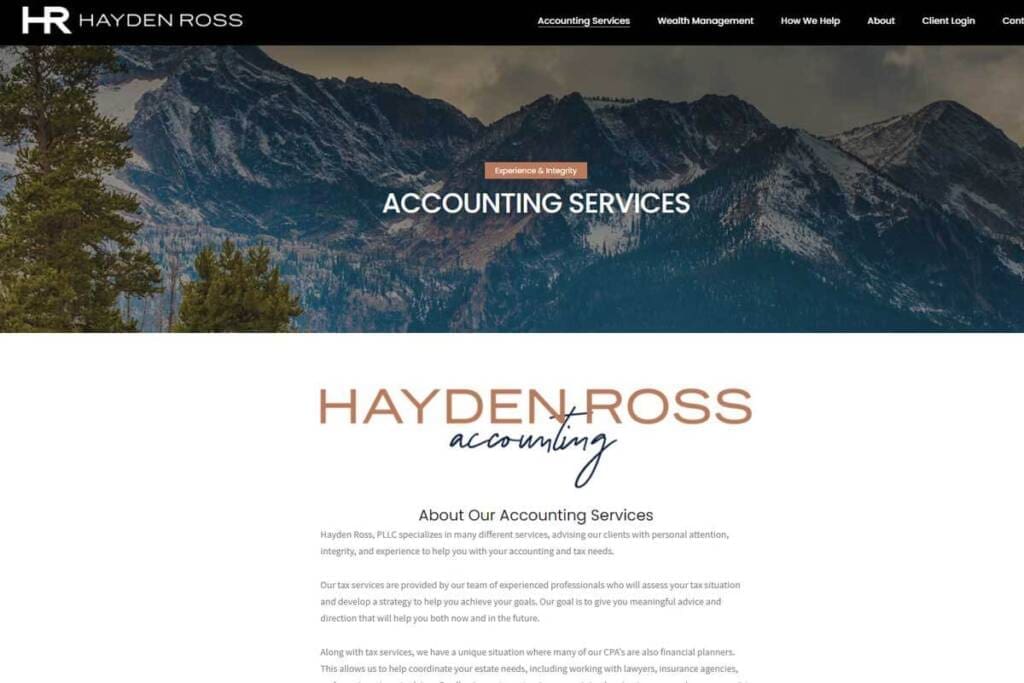 ---
Hayden Ross enlisted our expertise to initiate a company rebranding process, aiming to infuse a modern touch while preserving its core values. Our foremost mission encompassed crafting an engaging brand identity, accompanied by a user-friendly website and digital presence. magmag's diligent efforts triumphantly realized Hayden Ross's vision, culminating in a fresh, revitalized identity. Consequently, Hayden Ross now possesses a website and brand that adeptly convey their essence and the spectrum of services they offer to both existing and prospective clients.
---
LET US HELP YOU ON YOUR NEXT PROJECT
Embrace the full potential of your brand with us, and unlock the path to optimal reach and promotional success for your business.