Germer Construction Inc. is your premier excavation, site preparation, and utility contractor for all heavy civil projects in the Palouse and Pacific Northwest.
They team closely with general contractors, owners, and designers. Their wide range of experience and team approach has afforded us an extensive network of long-lasting relationships and repeat clients.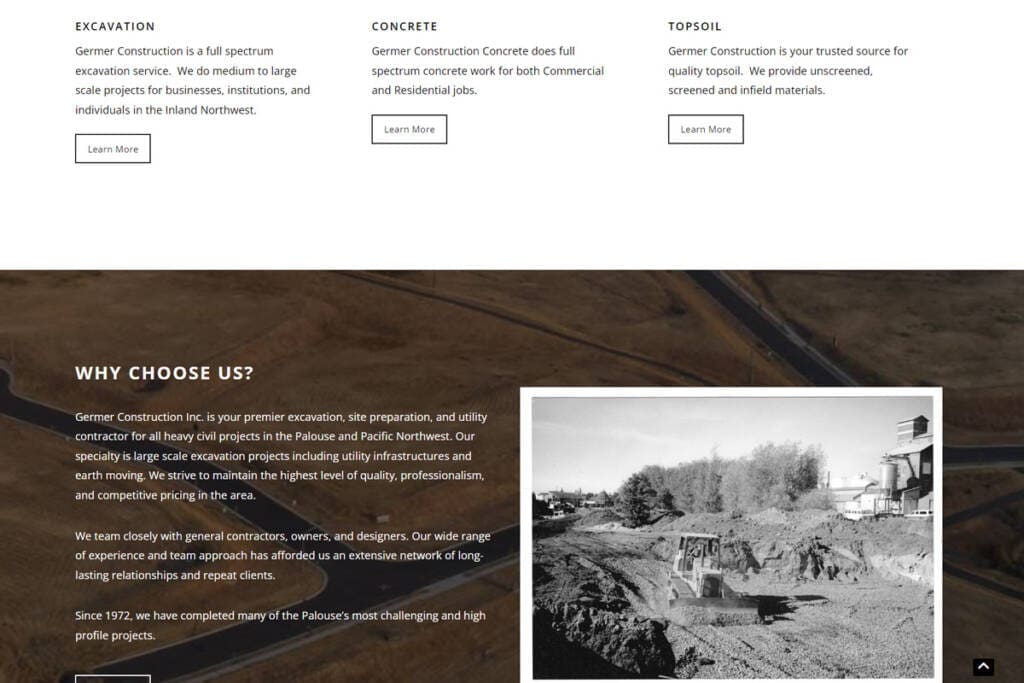 ---
Germer Construction Inc. joined forces with magmag in a collaborative effort to revitalize their brand and solidify a more robust online footprint. Their primary goal was to create a sleek website that would prominently showcase their services and leave customers with a comprehensive understanding of their offerings. In this endeavor, magmag exceeded expectations, delivering outstanding results that empowered Germer Construction to effectively communicate their array of services.
---
LET US HELP YOU ON YOUR NEXT PROJECT
Embrace the full potential of your brand with us, and unlock the path to optimal reach and promotional success for your business.