Create a brand new website or enhance an existing one to showcase a modern design and enhanced user experience.
Efficiently boost your website's traffic and enhance your search engine rankings, facilitating seamless discovery for potential customers.
Rapidly generate website traffic using strategies such as Google ads, paid social media campaigns, and various other effective techniques.
Marketing services that are designed to drive targeted traffic to your business and cultivate genuine customer relationships.
Idaho Marketing Agency
Although our services deliver individual results, their combined utilization yields superior outcomes
With our extensive experience, we understand that fragmented efforts cannot fully support the comprehensive customer experience. However, when your website, SEO, digital ads, and content harmoniously synchronize, they revolutionize the performance of your entire sales funnel.
magmag strategically envisions the complete customer journey, from inception to conclusion. We then propose impactful enhancements that not only elevate customer satisfaction but also significantly amplify your key success indicators.
MagMag has been our go-to website developer for over a year now! After working with other developers, we switched to MagMag for our business needs and we are not disappointed! A complete website redesign, SEO work, regular website/SEO maintenance, along with many other things – MagMag will not let you down. Quick to respond to requests, reasonable pricing, friendly to work with, the list goes on. MagMag will advise you on what's best for your business, while explaining all the details as to why.
Magmag was helpful, responsive, and capable of redesigning and updating our old website into a beautiful, secure, and user-friendly site. We appreciated Magmag's transparency and dedication to giving us the website we wanted and the control we needed to make changes. Magmag's willingness to educate, and their desire to help clients achieve their goals, truly sets Magmag apart from other professional web designers.
We are thrilled with the website that was designed for us and tailored to fit our needs. Brant was tireless in providing options for our consideration, guidance as we worked to develop content and patience as we mulled over the different offerings of the site. The end product is beautiful and something that is being made easy for us to maintain with tutorials on WordPress and Google analytics. Highly recommend!
IDAHO MARKETING AGENCY
THINK LOCAL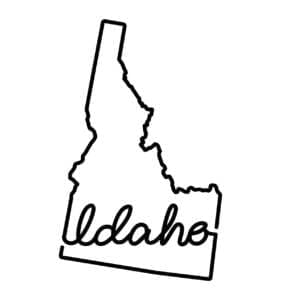 At magmag, we understand that most customers search online for businesses in their vicinity. That's why our work not only creates global awareness but also drives local users straight to your website. By prioritizing local advertising, we provide the fastest route to enhancing your return on investment (ROI) and amplifying your impact on clients. Don't overlook the power of local presence, and let us help you thrive in both the global and local market.
SEE HOW WE CAN HELP
LET'S IMPROVE YOUR BRAND
Embrace the full potential of your brand with us, and unlock the path to optimal reach and promotional success for your business.