Potlatch Veterinary Clinic is a full-service veterinary care office in Potlatch, Idaho. We strive to make every visit a pleasant one from the moment you walk in the door until you head home with your pet.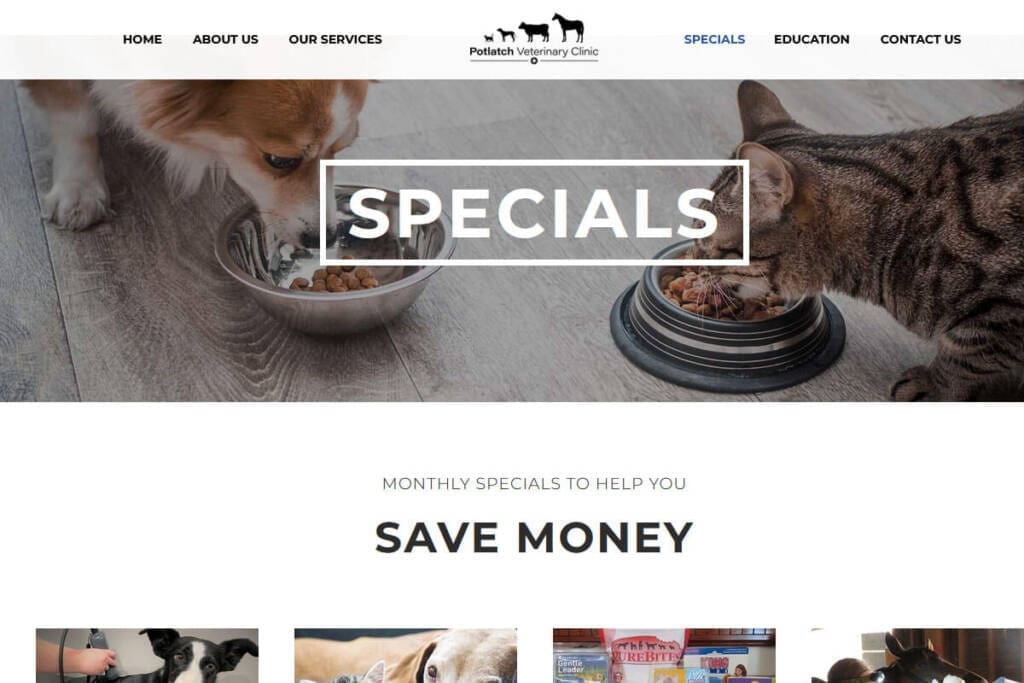 ---
When launching a business, the ultimate goal is to achieve success and foster growth. Recognizing this, Potlatch Veterinary Clinic sought the expertise of magmag to establish their brand from scratch. They entrusted us with the task of creating their logo, website, social media presence, and more, knowing that our comprehensive approach would contribute to their success. Through our collaborative efforts, we developed a strong brand identity for Potlatch Veterinary Clinic, empowering them to thrive and achieve their business objectives.
---
LET US HELP YOU ON YOUR NEXT PROJECT
Embrace the full potential of your brand with us, and unlock the path to optimal reach and promotional success for your business.