Tyson and Mashala started Palouse Valley Septic Service while Tyson was working for a local excavation company in Princeton, Idaho.  A local, reliable septic pumping service was needed on many of the projects involving septic tank repairs or replacements. In order to meet this need, Tyson purchased a small truck and started pumping septic tanks in the evenings and on the weekends.  After a couple of years, Tyson and Mashala had built a solid company allowing them to provide septic and excavation services full time. In 2016, they hired Tyson's brother to better serve the large base of home owner clientele as they have continued to expand.  In 2020, their operations grew again with a new truck addition that is larger and more efficient. These improvements have allowed them to better serve their residential, commercial and rental property clientele. Palouse Valley Septic Service continues to deliver a reliable, personal service to you, our customers, so that you have the peace of mind that you're getting the best value for your dollar.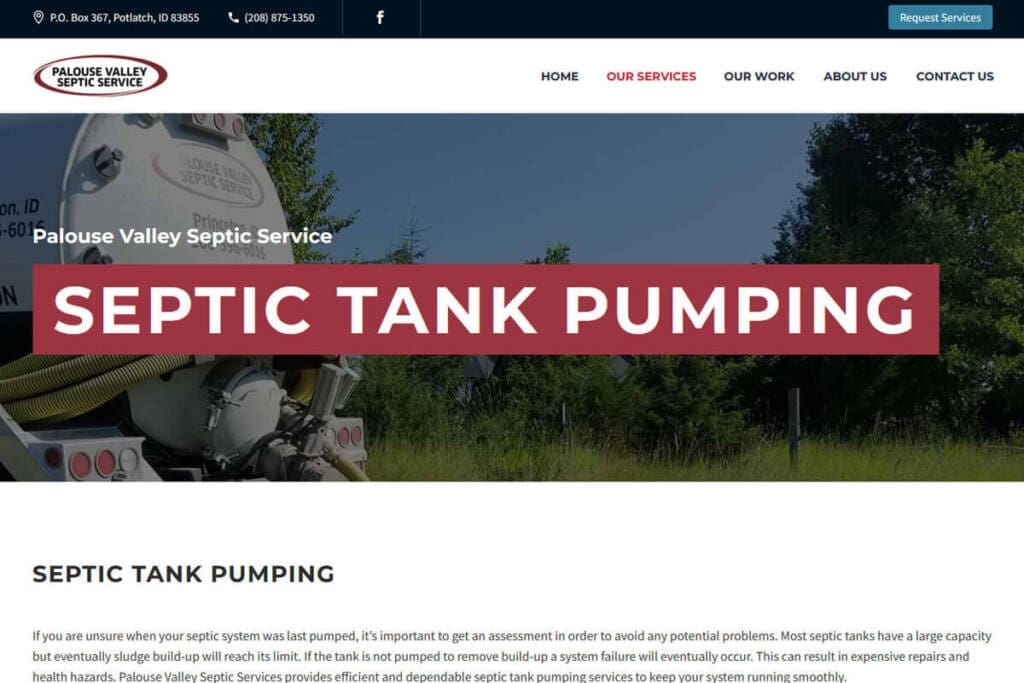 ---
Tyson sought more than a generic solution and desired to improve his company's online visibility. Recognizing the need for an enhanced digital presence, he turned to magmag. With our expertise, we swiftly developed a highly optimized website that achieved a prominent ranking in online searches for the services Tyson offers. The results were immediate, leading to a tangible boost in his company's financial performance. Tyson bid farewell to Yellow Pages and enthusiastically welcomed the positive impact of partnering with magmag.
---
LET US HELP YOU ON YOUR NEXT PROJECT
Embrace the full potential of your brand with us, and unlock the path to optimal reach and promotional success for your business.