Our story really begins with Roy Mosman hanging out his shingle in 1960 in Lewiston, Idaho. In 1963, Mr. Mosman was elected Nez Perce County Prosecutor. In 1973, he was appointed the District Judge in Latah County, and moved with his family to Moscow. In 1979, Roy returned to private practice. In 1992, Roy's son Wynn joined the firm.
Roy was appointed to the State Board of Education, where he served three terms, including a term as president. In 1999, Mr. Mosman was named Distinguished Lawyer by the Idaho State Bar. Mr. Mosman passed away in 2006, but left a legacy of advocacy and professionalism on the firm which still bears his name.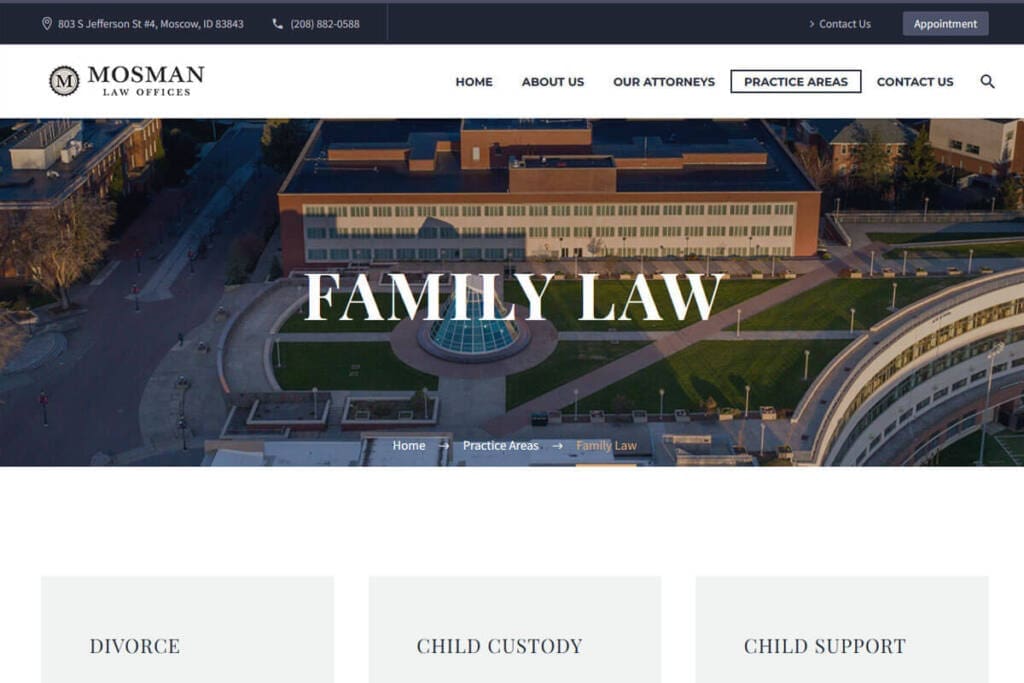 ---

When an established practice with an existing digital presence fails to attract new clients, turning to magmag becomes the solution. Mosman Law faced the challenge of being overlooked due to a website that was cumbersome to navigate and had poor Google rankings. However, after partnering with magmag for a website redesign, the firm's services became readily visible and easily discoverable through search engines. The transformative redesign allowed Mosman Law to quickly reap the benefits of their investment, as new clients began to flock to their practice within just one month.
---
LET US HELP YOU ON YOUR NEXT PROJECT
Embrace the full potential of your brand with us, and unlock the path to optimal reach and promotional success for your business.