The Moscow Education Foundation, Inc. exists for the purpose of academically enriching students of Moscow School District #281.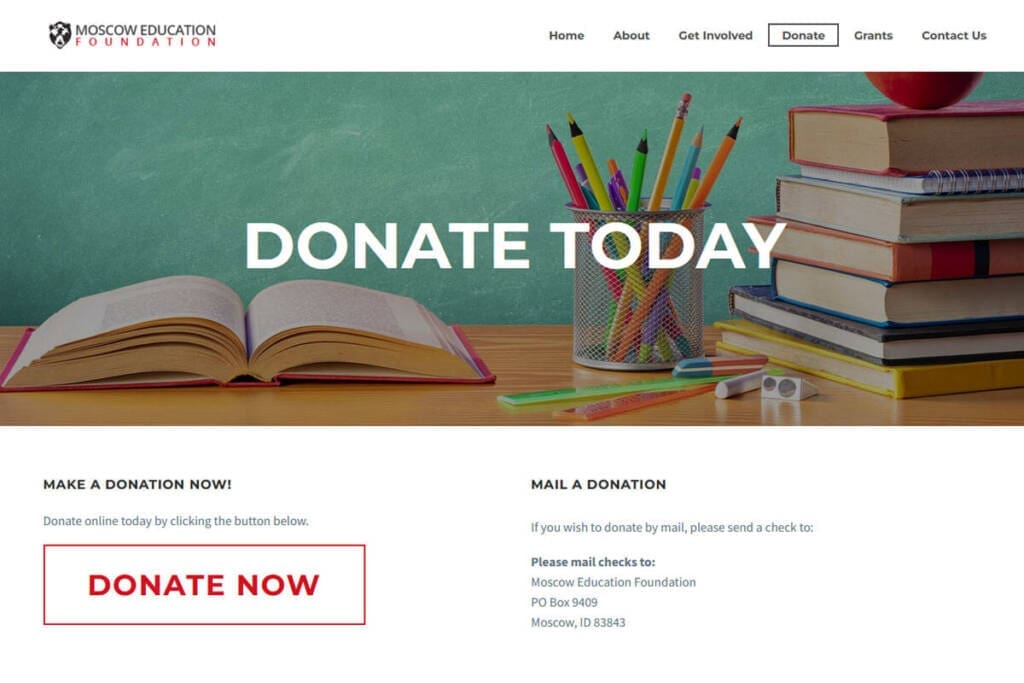 ---
The Moscow Education Foundation sought to effectively communicate the services they offer, recognize their supporters, and expand their donor network. To accomplish these objectives, they enlisted the expertise of magmag to establish a strong online presence. We take pride in supporting this non-profit organization in their crucial mission and contributing to our local community. By leveraging our digital expertise, we are dedicated to helping the Moscow Education Foundation achieve their goals and make a positive impact in education.
---
LET US HELP YOU ON YOUR NEXT PROJECT
Embrace the full potential of your brand with us, and unlock the path to optimal reach and promotional success for your business.