Our Mission at the Peoria District Dental Society is to encourage the improvement of the dental health of the public, to promote the art and science of dentistry, and to represent the members of the Peoria District Dental Society through communication, education, action and to establish camaraderie with our colleagues and among our allied dental personnel.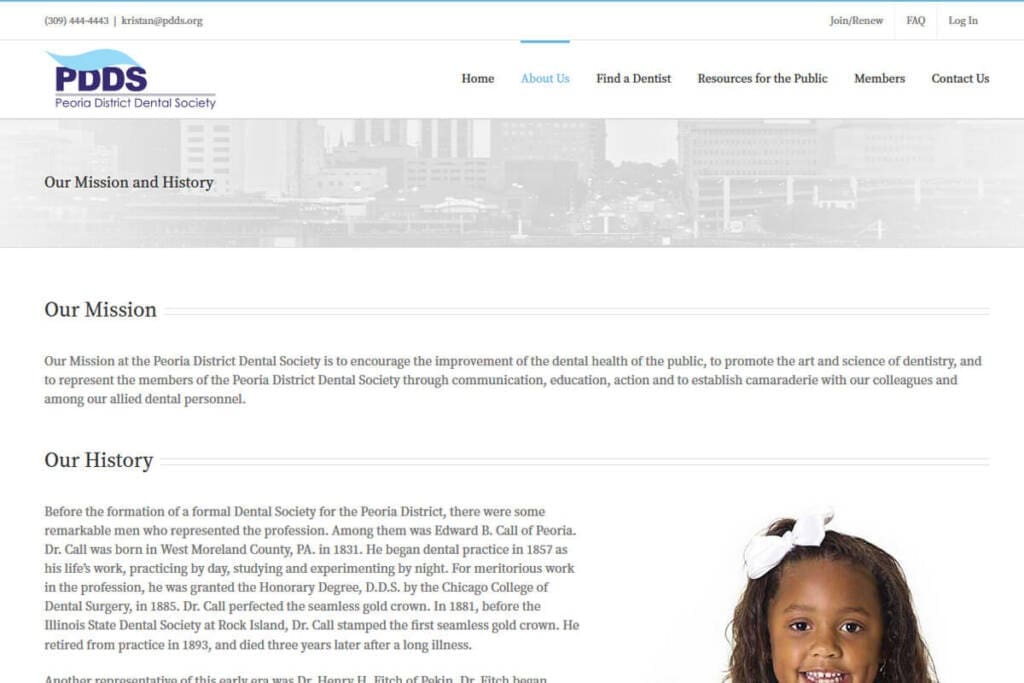 ---
The Peoria Dental Society sought a solution to enhance communication with dentists statewide and provide valuable information to their patients. Our primary objective was to develop a user-friendly website and establish a dedicated portal for dentists. Through our efforts, magmag successfully met their goals, resulting in the expansion of their organization. As a result, the Peoria Dental Society has effectively communicated with dentists and patients throughout Peoria, Illinois, fostering improved engagement and facilitating valuable interactions within the dental community.
---
LET US HELP YOU ON YOUR NEXT PROJECT
Embrace the full potential of your brand with us, and unlock the path to optimal reach and promotional success for your business.