Paradise Creek Bicycles opened its doors in 1989 to serve the growing demand for bicycles on the Palouse. As the oldest bike shop in the area we have provided the Palouse with a fun, friendly atmosphere for highest quality bicycle purchasing and maintenance for 30 years. We are known on the Palouse and with our customers for our top-notch customer service.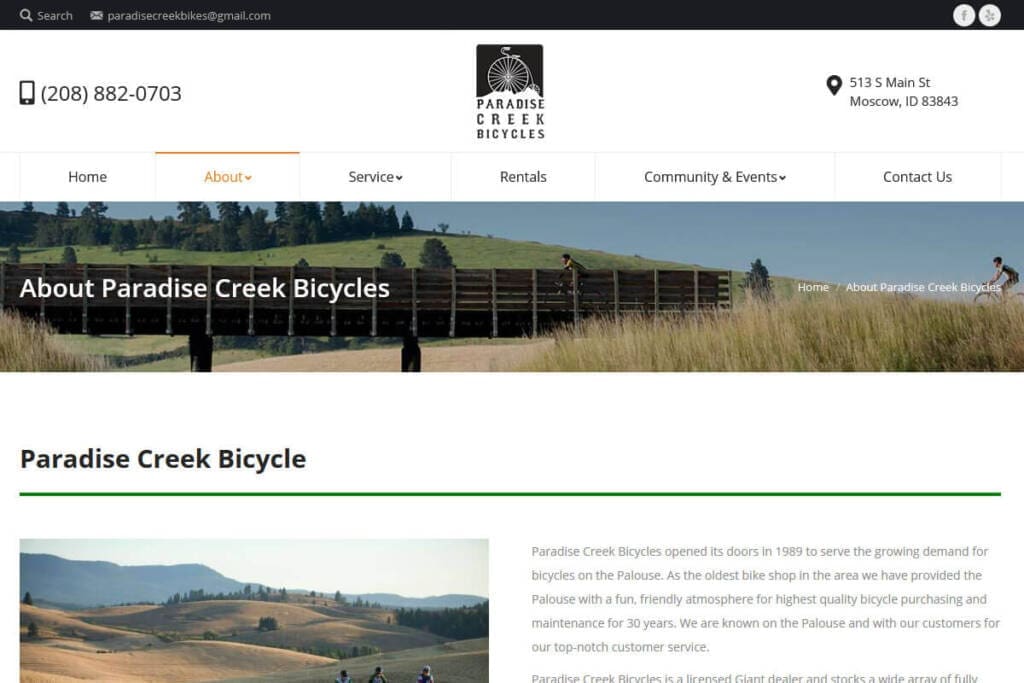 ---
Paradise Creek recognized the need to enhance their digital presence, leading them to seek the expertise of magmag. Our collaboration involved creating a user-friendly website and implementing an effective social media marketing plan. The outcome of these efforts has been remarkable. Paradise Creek now boasts thousands of social media followers and receives thousands of weekly website visits. Their online success has solidified their position as the premier bike shop on the Palouse, serving as the go-to destination for cycling enthusiasts. The numbers speak for themselves, reflecting the significant impact magmag has made in transforming Paradise Creek's digital presence and establishing their dominance in the market.
---
LET US HELP YOU ON YOUR NEXT PROJECT
Embrace the full potential of your brand with us, and unlock the path to optimal reach and promotional success for your business.