Gropp Heating, Air & Electric is pleased to offer a wide range of products and services to our clients. We provide all phases of commercial, residential and industrial HVAC and electrical, including new construction, remodels, service, maintenance, retrofits, design build and plan and spec projects. Over the course of a day our jobs range from changing light bulbs or replacing fixtures to installing the electrical service for a new commercial structure. We also offer installation of telecommunications and hydronic heating.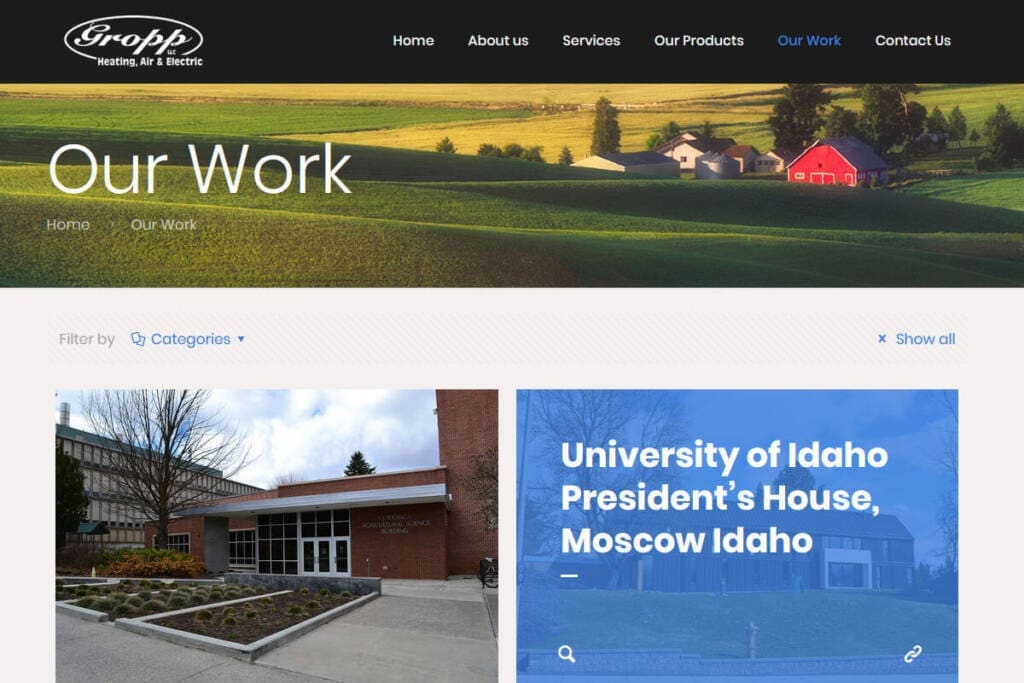 ---
To transition from a small local company to being acquired by a national firm, the right partner to contact is magmag. When Scott Gropp took over Gropp Heating, Air & Electric from his father, he had a vision of expanding the company while delivering exceptional customer service. Recognizing the potential for growth, magmag joined forces with Scott to bring his vision to life. Our focus was on building a robust digital presence and implementing a comprehensive reputation and customer service plan. The results were astounding, as Gropp Heating, Air & Electric experienced a significant increase in market share. Ultimately, this success led to Scott's decision to sell the company. magmag played a vital role in this journey, empowering Scott to achieve his goals and facilitating a successful transition to the national stage.
---
LET US HELP YOU ON YOUR NEXT PROJECT
Embrace the full potential of your brand with us, and unlock the path to optimal reach and promotional success for your business.