Latah Realty is one of the longest running and the oldest continuously locally owned/managed real estate brokerage firms in Latah County.
Latah Realty has earned #1 spot for properties sold in Latah County, including Moscow Idaho, for over eight consecutive years. magmag marketing has been working with Latah Realty for close to a decade to ensure that they keep their number one spot as the top realtor on the Palouse.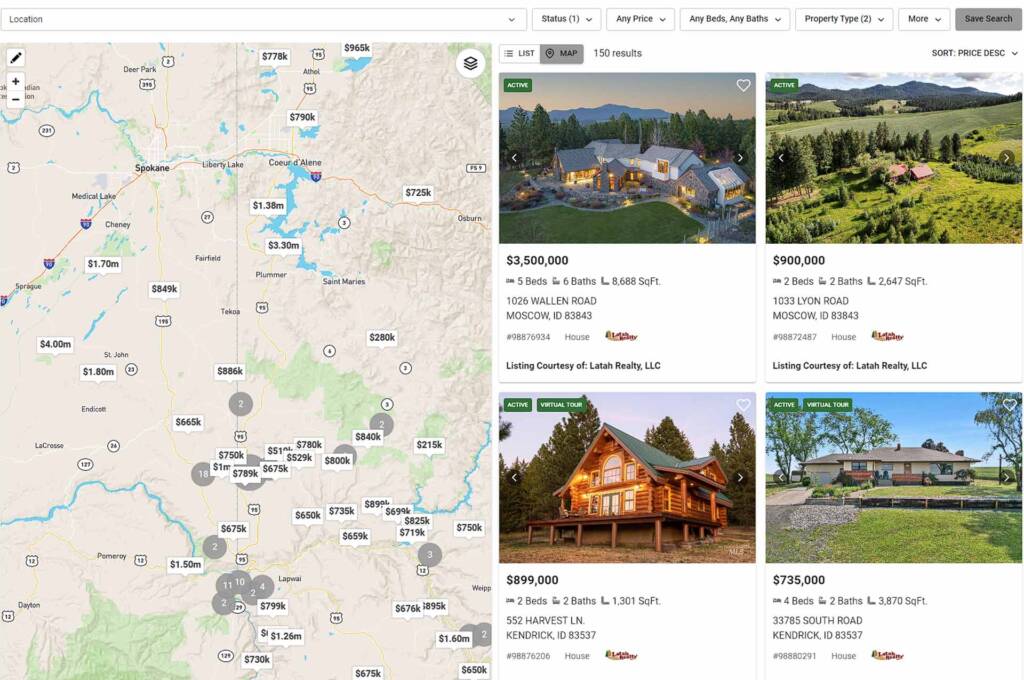 ---
Working in collaboration with the client, we focused heavily on the wireframe design. The process enabled the team to make key decisions that would ultimately determine the unique flow of the Latah Realty's user journey. magmag used tried-and-tested solutions when creating content layouts that would increase site interaction and drive the user's interest.
As part of the site design magmag focused on specific keywords identified in our SEO analysis. The websites solid SEO foundation and magmag continued SEO work has ensured that Latah Realty ranks number one in over 28 keywords and in the top 3 in over 40 keywords.
284%
INCREASE IN ALL TRAFFIC
40+
TOP KEYWORDS MOVED TO PAGE 1
118%
INCREASE IN ORGANIC TRAFFIC
---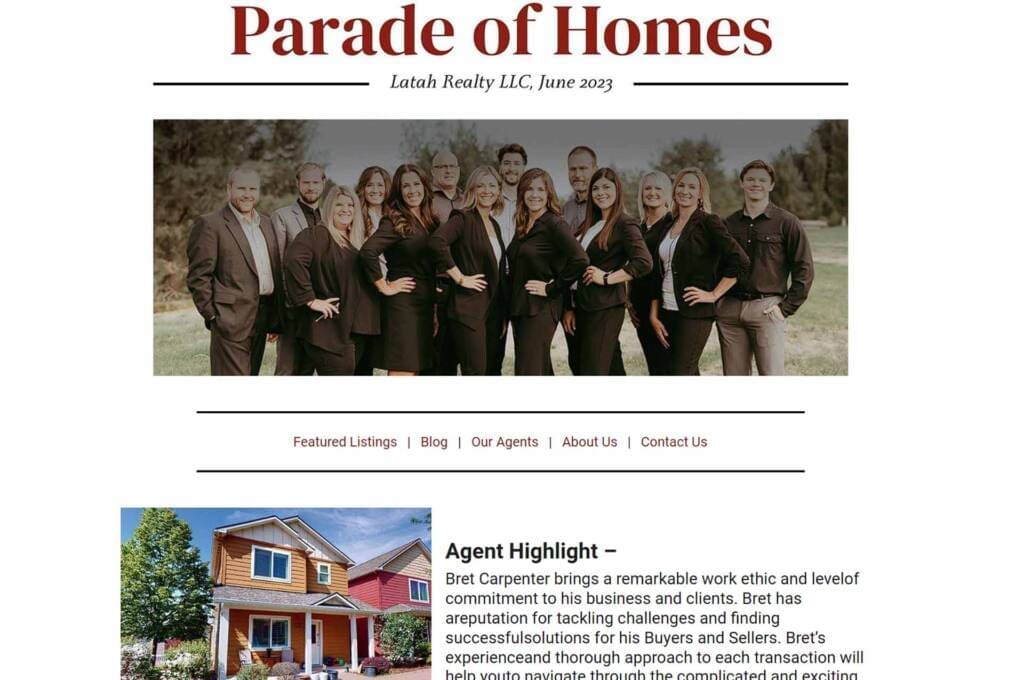 LET US HELP YOU ON YOUR NEXT PROJECT
Embrace the full potential of your brand with us, and unlock the path to optimal reach and promotional success for your business.