Auto Shine takes great pride in the finish of your vehicle. With over 20 years of combined experience Auto Shine staff understands that it is the small details that matter. Their unmatched attention to detail ensures great end results. Let their car loving staff detail your vehicle today.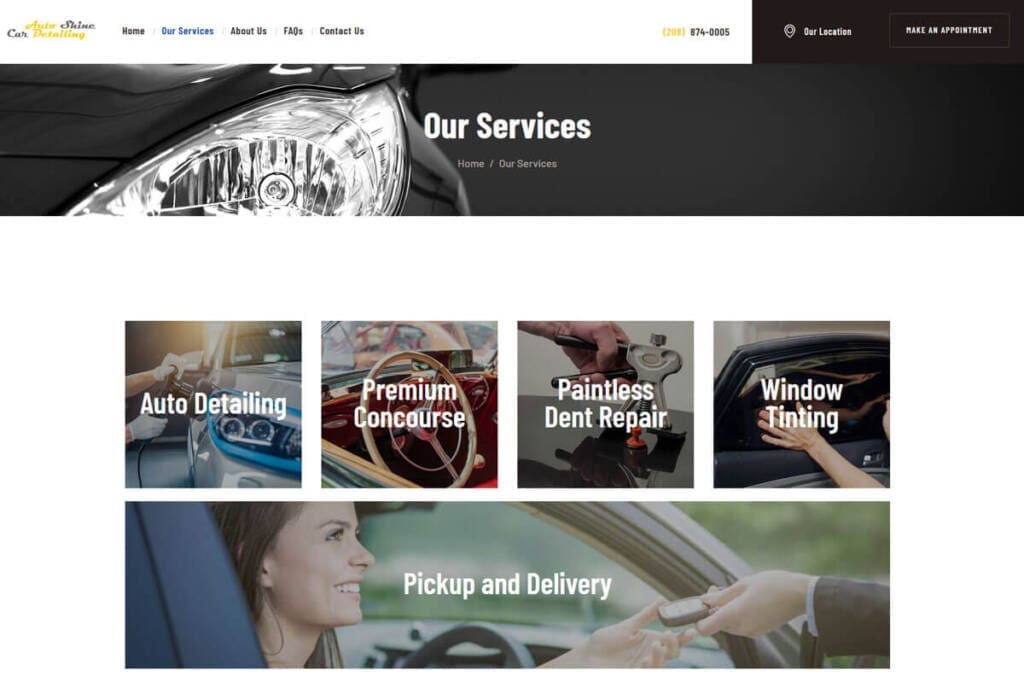 ---
In close collaboration with Auto Shine Car Detailing, we collaborated to establish and enhance their brand presence. Our primary objective was to develop an efficient online funnel that would not only inform customers about the available services but also drive online purchases and facilitate scheduling. With a strong emphasis on these services, our dedicated team crafted a user-friendly design that ensured a smooth and intuitive user journey. By incorporating distinctive scrolling features and strategically placed content, the entire website exemplifies their brand identity and presents their services in a simplified manner.
---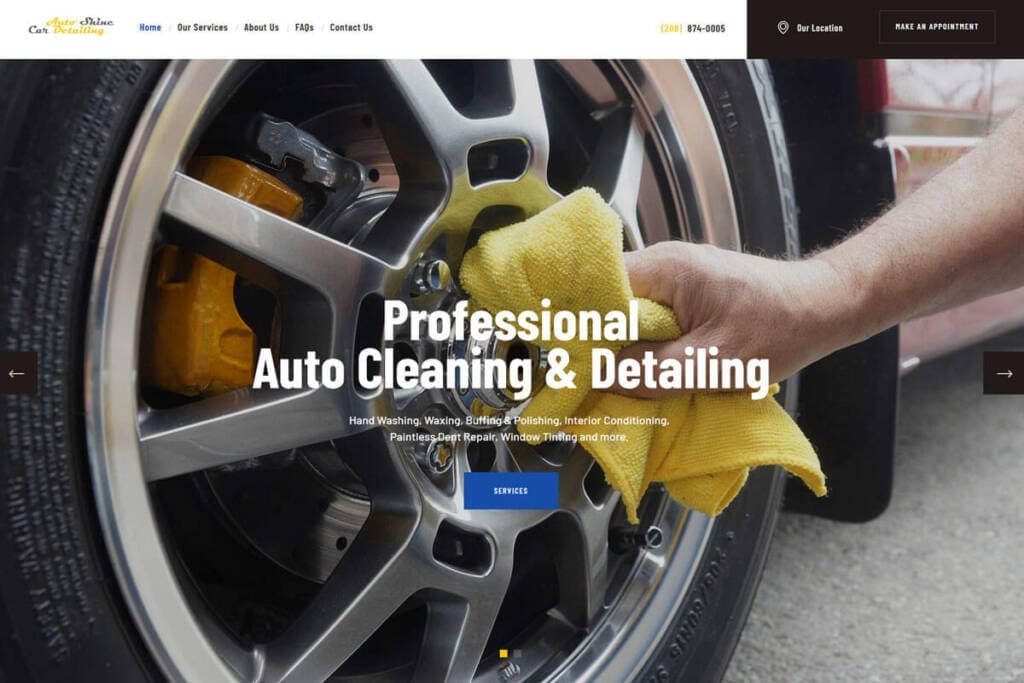 LET US HELP YOU ON YOUR NEXT PROJECT
Embrace the full potential of your brand with us, and unlock the path to optimal reach and promotional success for your business.